Sending your child to Binghamton University is exciting.
And nerve-wracking.
"Will my child succeed in a high-pressure environment?"
"Will my child find a social setting that supports emotional growth?"
"Will my child hold on to their Jewish identity in a secular campus?"

        Neil was worried too:
There is an answer to all of these questions.
And for the ones you're too scared to ask…
When your child enters Chabad at Binghamton, they will experience...
ACCEPTANCE. WARMTH. VALUES. FAMILY.
They will find SUPPORT for a wholesome college experience
Crisis intervention.  Productive outlets. On-site staff.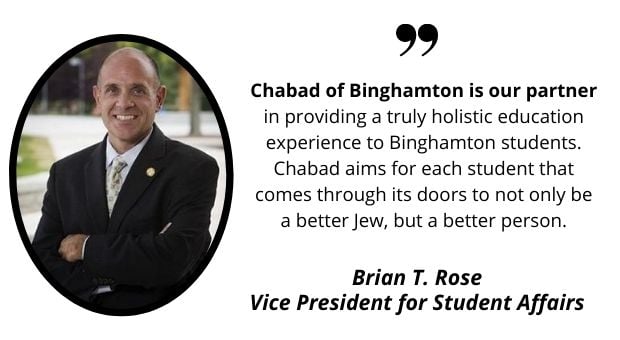 They will DEVELOP their Jewish identity through... 
Mega-community events. Social Service. Leadership. 
They will GROW their Judaism through...  
Shabbat meals. Holiday celebrations. Engaging classes. 
Your support + Chabad's work = 
A welcoming, nurturing environment for your child
Yes,I want to ensure Chabad BU is there for my child
I want to check out: